Rehabilitation Centre In Saharanpur
Alcoholism, Depression, Drug Abuse? We Can Help.
Sabrr Foundation is the best rehabilitation centre in Saharanpur that offers world-class addiction recovery services. We help individuals recover from alcoholism, depression, drug/substance abuse, and other behavioural problems that can destroy their personal, social and professional lives. Our drug and alcohol treatment programs are proven to be effective by thousands of our clients from across the country.
Our team is licensed and trained to help people deal with critical issues such as anxiety, marital problems, depression, relationship problems, substance abuse, and more. As a leading de-addiction centre in Saharanpur, we offer both inpatient and outpatient treatment options. Inpatient treatment offers the advantage of being removed from the stressors of your everyday life and also gives you constant access to support, supervision, and round-the-clock care.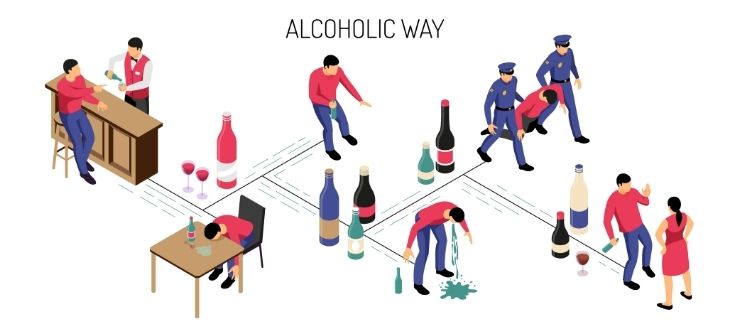 Why Do People Get Addicted to Drugs Or Alcohol?
Alcohol dependence and drug addiction are serious issues. But rather than tackling the difficulties, it's common for those affected to become defensive, avoid talking about the problem or self-medicate. This can lead to escalating use and dependence.
There is no single cause of addiction. Several things can make a person vulnerable to addiction. It means that anyone can develop an addiction problem at any time in their life, regardless of family history or how much wealth they have. According to the NIDA (National Institute on Drug Abuse), below are some common reasons people get addicted to drugs/ alcohol.
Financial/ Business Loss
Job Stress
Attachment Issues
Self-medication
Boredom
Our team of professionals is dedicated to helping you heal from drug/ alcohol addiction. You can choose from a range of drug and alcohol counselling techniques at our Rehabilitation Centre For Drug Addicts, which include individual therapy sessions and group therapy.
Let Sabrr Foundation Help You Live an Addiction Free Life
Many people ask us why they should choose Sabrr Foundation? It's a good question, and one we can answer simply, because we care. But it goes deeper than that. We believe in treating the person, not just the addiction.
Our experienced team of addiction specialists and counsellors have worked closely with thousands of patients who have struggled with drug abuse, alcohol addiction and even depression. There are different reasons behind each person's trauma, and we understand that everyone's story is unique. Being the Best Rehabilitation Centre In Saharanpur, we focus more on tailored addiction treatment, and it's why our recovery programs focus on treating individuals with unique needs and traumas.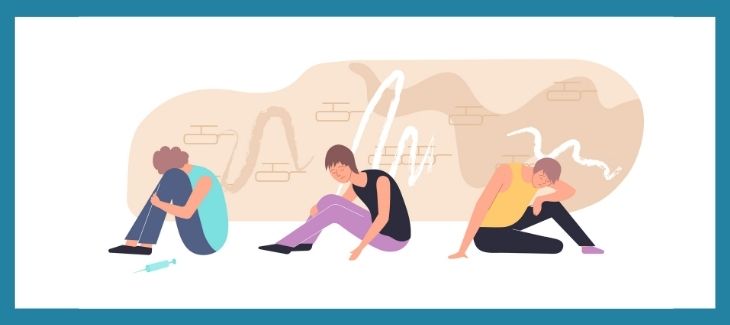 How Can I Stop Drinking?
Whether you're a casual drinker, a binge one, or a problem drinker, it's easy to quit drinking- all you need is commitment, dedication, and a helping hand that can support you during your recovery journey. At our rehabilitation center for alcohol, we focus more on understanding the root cause behind one's drinking problems. Whether it is trauma, hobby, or any other reasons; our trained psychologists will listen to your story to better understand what you need to recover quickly.
At Sabrr Foundation, we believe in a holistic treatment program that helps you overcome your addiction and equips you with the tools to remain clean and sober for the rest of your life.
Use Our Services at the Best De-addiction Centre in Saharanpur
At Sabrr Foundation, we are a team of highly qualified psychiatrists, psychotherapists, and psychologists who have the experience of working with patients from different backgrounds. We provide a complete range of services in mental health, drug and alcohol addiction, and other behavioural disorders.
Alcohol Addiction
Depression Issues
Drug Addiction
When you choose Sabrr Foundation, you choose a quality addiction treatment program based on your needs. Being the best rehabilitation centre in Saharanpur, our goal is to make sure you are comfortable with the personalized program that's right for you. The best part is all our rehabilitation centre charges/cost/fees are kept low so that everyone can get access to our services and live a happy life once again.
Reach Out to Us to Build Your Life Back
Alcoholism, drug abuse, and depression are problems that affect millions of people worldwide. If you're one of them, you know how difficult it can be to find peace of mind. These issues can seem impossible to overcome, but with the help of a caring and compassionate team at the de-addiction center in Saharanpur, anything is possible.
Whatever you're struggling with alcoholism, depression, or drug abuse, we are here to help you build your life back.