De Addiction Centre in Haridwar
Sabrr Foundation's ultimate goal is long lasting recovery
Addiction to drugs or alcohol is very common these days. It's impacting the lives of millions of people worldwide. People from all ages are dealing with the challenges of addiction. It's a very serious concern. It doesn't matter whatever the situation is. If you want your loved ones to get rid of the addiction, then bring them to us.
Sabrr Foundation runs a chain of internationally acclaimed De-Addiction Centers in the country to help individuals fight against all types of addictions. Being one of the most reliable De Addiction Centre in Haridwar, our priority is enabling individuals to understand the importance of recovery. It's a long-lasting process that can't be achieved in one or two days. One needs to invest their time, dedication, commitment, and hard work to achieve the ultimate goal - regain their live purposes. By saying this, we don't want to demotivate our clients. However, we want them to accept the reality, as expectance is the first phase of our recovery process.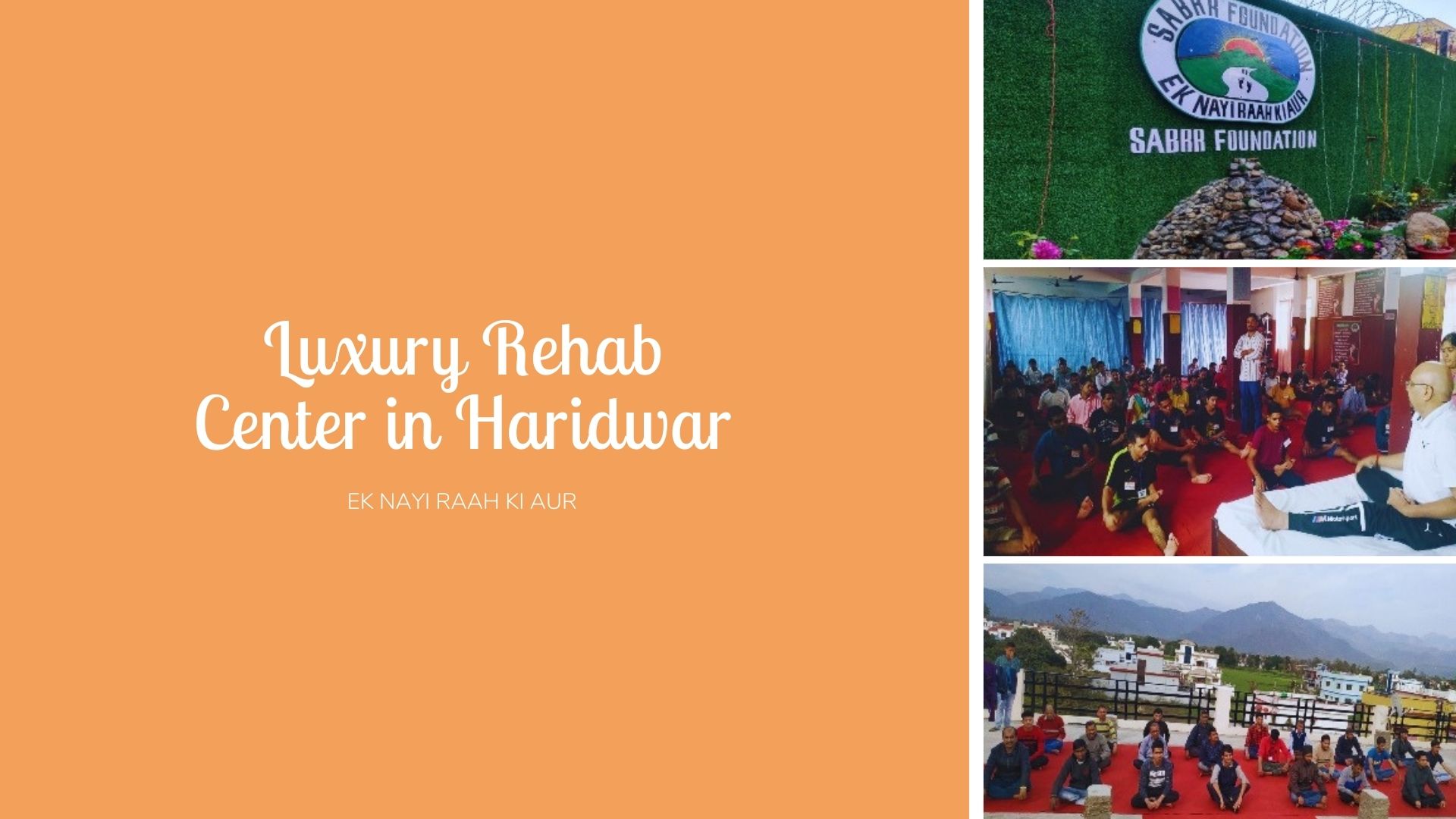 WHATSAPP NUMBER : +91 9911621414
CALL US at +91 9911621414 For (Appointment)
Why Choose De Addiction Centre In Haridwar?
We help clients regaining self-confidence to relive a happy life.
Our recovery programs and sessions are tailored to individual's needs
We believe in conferring individualized attention for a speedy recovery
We follow a holistic approach for absolute recovery
Our wellness sessions include meditation, yoga sessions, and therapies
Our Core Areas
Sabrr Foundations' entire team believes in transforming the lives of addicted individuals for a better and healthier future by self-recovery. Therefore, we follow a holistic approach to give individualized attention to each of clients for their better recovery. Our core areas include the following,
Alcohol
Drug
Depression/ Anxiety
Counselling & Sessions
Our professional team is led by a highly experienced psychotherapist in rehabilitation Centre in Haridwar. Under their expert guidance, we provide clinically proven de-addiction treatments to help our clients for complete recovery. These sessions will be carried out three times a week, and Sunday is scheduled for a one-to-one session where clients will share their experiences and progress. Our core counselling sessions include,
Interactive Discussion with Family Members
Individual/ Group Counselling Sessions
Holistic Therapies
At Sabrr Foundation, our main motive is preparing individuals for a better tomorrow. Our main motto is complete recovery, and therefore, we consistently efforts in engaging clients in different interactive sessions with family and fellow members so that they won't feel shy about opening their feelings.
Accommodation Facilities
We entirely believe in conferring utmost satisfaction by taking our clients on a unique journey of self-discovery and help them find true satisfaction during the process. Therefore, we facilitate a home-like environment to help them focus on recovery without feeling homesick. We have fully furnished rooms with basic amenities, which you can select as per your perquisites.
4 Bedroom facilities with AC settings
6 Bedroom facilities with AC/ Cooler settings
Nestled in beautiful settings, Sabrr Foundation runs a Rehabilitation Centre in Haridwar where we help clients to fight against their addictions and live a happy and healthy life.