Nasha Mukti Kendra in Haridwar
Addiction to alcohol or any other type of drug is quite rampant. It's one of those habits that destroy one's life. Sometimes, people are in a trauma condition that it becomes almost impossible for them to overcome the addiction. Also, people nowadays are fascinated with alcohol and drugs, which later lead to addiction. At Sabrr Foundation, we understand that how menace this addiction can become. Therefore, we - a reliable Nasha Mukti Kendra in Haridwar conduct different activities and sessions to help our clients come out from the trap of addiction and live a healthy life.
Our team members are highly competent and compassionate and make no compromise on the quality of care. Capitalizing on our staff's expertise and experience, Sabrr Foundation offers the best facilities according to our clients' needs, keeping in mind their health and physical condition. We help you deal with the following addictions,
Alcohol
Drugs
Depression/ Anxiety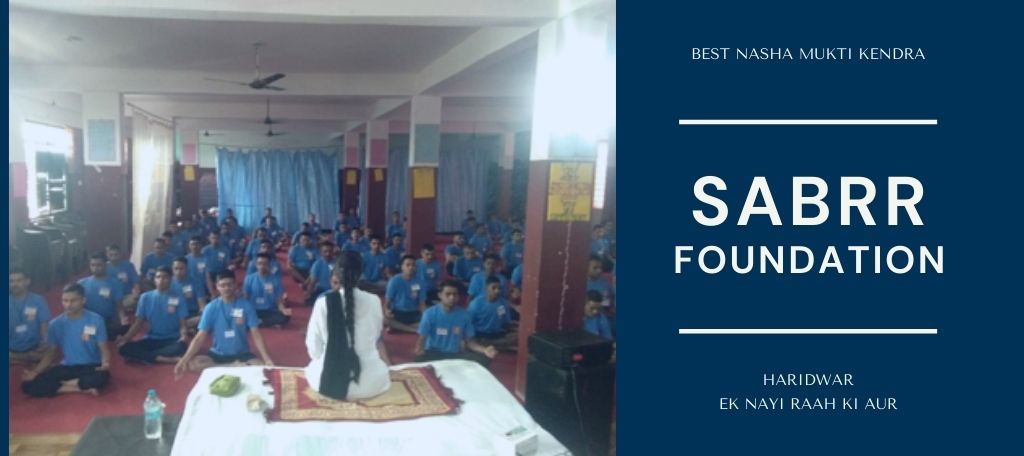 WHATSAPP NUMBER : +91 9911621414
CALL US at +91 9911621414 For (Appointment)
Look at the Our Facilities
At Sabrr Foundation, our focus is on helping our clients fight against addiction to recover their life and live to the fullest.
Our Programme
Many times, when our clients feel low or depressed, we encourage them to participate in recreational activities with their fellow inmates. Knowing that addiction can be cured and you are not alone fighting a battle against addiction, act as a motivational force. Seeking support of fellow inmate acts as the best source for controlling temptations for drugs; therefore, we mainly focus on the following aspects,
Discussion with family
Group/ Individual sessions
We conduct several activities and try to engage our clients in different sessions to help them develop a positive attitude towards their life.
Accommodation
Our Nasha Mukti Kendra in Haridwar is nestled in the mighty Himalayas' foothills, offering perfect settings for a comfortable and peaceful stay. We offer accommodation facilities with modern amenities to give our clients home-like vibes during their stay. Intending to confer proper space and privacy needs for their complete recovery, we offer rooms with the following options,
4-bedroom space
6-bedroom space
At Sabrr Foundation - a renowned Nasha Mukti Kendra in Haridwar, our goal is achieving significant improvements in the quality of life our clients want to live by eliminating their addiction.