Rehabilitation Centre in Faridabad
Discussing addictions and their effects can help people decide whether medication and talk therapy could benefit their symptoms. An addiction that isn't treated can lead to other substance abuse problems, making a recovery more complex.
At our rehabilitation centre in Faridabad, we follow a specialized recovery plan that helps people suffering from addictions combat their disease and maintain abstinence from substance abuse in the long term. Our treatment plans for addiction help clients regain their self-confidence and overcome their underlying anxiety, so they no longer need to resort to self-destructive behaviours that further compound their chronic addictions.
We work closely with each of our clients to build a unique therapy program that will address all their mental health needs and provide support during times of relapse. Our counselling services offer several techniques to help our clients achieve life-long recovery.
Once you walk out of our centre, you will never have to revisit us; this is because we accomplish the most challenging task-removing addictions from your life through integrated recovery programs.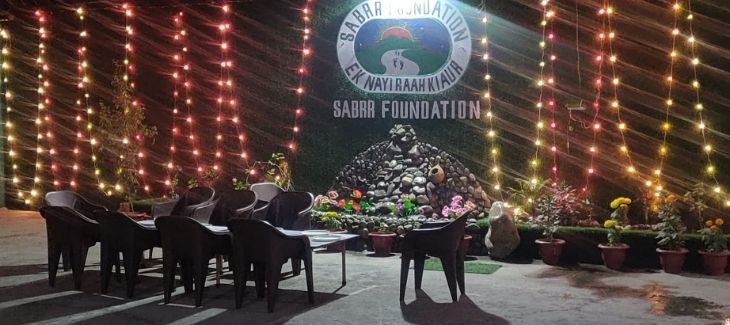 Why Choose Us as the Best Rehabilitation Centre in Faridabad?
Addiction isn't a one-size-fits-all disease. It can look drastically different in different people. For example, some might experience prolonged cravings and hopelessness, while others might experience a more extended period of anxiety or even mixed anxiety and addictive symptoms. It's not just the symptoms that differ from person to person, but it's also challenging to treat addiction with the same approach for everyone.
The effects of addictions can change how someone feels about themselves. They might feel hopeless or worthless or like a burden to others. Overcoming these feelings isn't easy and is especially difficult once an individual has developed a dependence on drugs or other substance abuse to cope with the symptoms.
Thus, we follow a recovery regime where our motive is to make clients comfortable and introduce them to our recovery approach. We make them understand that recovery can't be attained in one or two days. They need to work hard and give their best to achieve their goals of living an addiction-free life.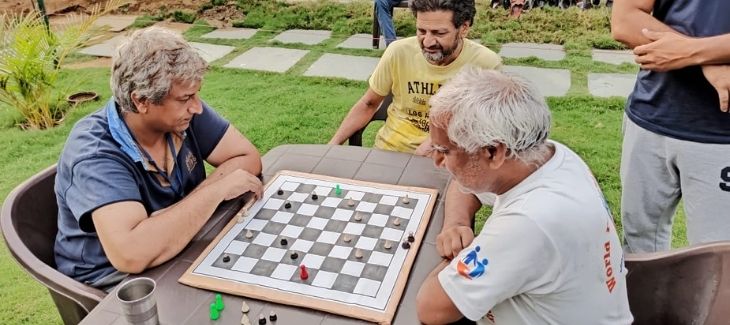 Holistic Care & Treatment
Understandably, people suffering from addiction or depression would rather not discuss the issue. Being subjected to judgment or misunderstanding can make them feel worse, but it's important to discuss your symptoms and treatment options with your family and friends.
The best treatment for depression and symptoms of addiction, whether it's alcohol, drugs or both, is a medically based holistic approach to recovery. At Sabrr Foundation, we specialize in cognitive behavioural therapy (CBT). Using one-on-one, personalized treatment programs and drug detox services, we have helped hundreds of people recover from drug and alcohol addiction.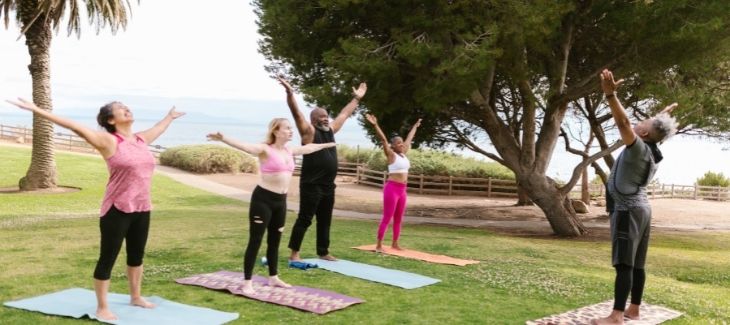 12-step Multidisciplinary Approach towards Recovery
People struggling with depression/addiction often need the help of both a trained expert and a group of peers to support them through their recovery. We use a 12-step multidisciplinary approach that helps people suffering from addiction get rid of their problems by undergoing counselling sessions, medication and mind healing therapies.
Our professionals ensure that all patients complete medication and psychotherapy appointments to prevent relapses. We also conduct different workshops individual and group therapy sessions so that patients can maintain socialisation with others as they work toward recovery from their addiction.
Overviewing Client's Medical History as they Step In
At Sabrr Foundation, we understand how complicated addiction is and how it can negatively affect various aspects of your life. Since obsession doesn't just serve an individual's mental well-being but for physical as well, a whole spectrum of therapies is used at our de-addiction centre in Faridabad to help our clients get over addiction completely. Knowledgeable therapists and doctors especially prepare all treatments and recovery plans.
Before beginning any therapy or recovery regime, we conduct one-on-one counselling sessions with our clients. This initiative was taken to understand the client's medical history and the real reason behind their trauma/addictions. Our best authorities work towards curing your psychological troubles and help you combat your low self-esteem that leads to depression/addiction.
Don't be a victim anymore; fight back with professional help at our rehab centre in Faridabad.
Rehabilitation Centre in Faridabad has a Special Identity: It's a Home Away from Home
Sabrr Foundation is one of the premier rehabilitation clinics to help alcohol/drug abusers stop consumption and live an addiction-free life. We have grown immensely in the past years and have helped thousands of individuals overcome their addiction problems. Being the most loyal de addiction centre in Faridabad, we are spread across different cities in India with increasing recovery rates. All credit goes to our luxurious rehab facilities and highly qualified staff who've motivated thousands of alcohol addicts to live a better life.
At Sabrr Foundation, we treat our clients more like a family to feel comfortable and easily open up with their traumas. It helps us encourage them to lead a successful life free from addictions.
We are the Best Rehabilitation Center for Drug Addicts
Drug addiction is a disease that can be deadly to your health and well-being if it goes unchecked. If you or your loved one is struggling with drug addiction, the chances are that you have tried everything to help them get better. Rehabilitation treatment for drug addicts is necessary to eliminate the recurring relapses and cravings for alcohol.
We the Best Rehabilitation Centre for Alcohol
Persons with alcohol dependency have a variety of health risks. These are due to the ill effects of alcohol abuse on a person's body. These relate to violent behaviour, physical diseases, brain damage and organ failure, usually fatal.
Being the most trusted rehabilitation centre for alcohol, we follow a holistic approach to treating alcoholism in the most effective and long-term way. We focus on promoting self-empowerment, a non-judgmental approach and recovery.
We are the Best Rehabilitation Centre for Depression
Our treatment centre for depression in Faridabad has resulted in a record number of treatment completions in North India. We've accomplished this by offering a truly individualised treatment plan that helps every person suffering from depression overcome their disease and maintain long-term sobriety.
If you or anyone very close to you has been struggling with addiction problems, then introduce them to the experts at Sabrr Foundation today.
How to Find the Right Rehabilitation Centre in Faridabad
Undoubtedly, rehab treatments and quality of care facilities that an addicted individual needs are expensive. And the city of Faridabad, although one of the best locations to live in Delhi NCR, has only a few luxurious rehab facilities available. It can be challenging to find the most affordable and effective rehabilitation treatment programme in Faridabad, leading to many addicts not receiving adequate help. Thankfully, Sabrr Foundation aims to solve this problem by providing quality care at the most affordable rehabilitation centre charges/cost/fees in Faridabad.
Being the de addiction centre in Faridabad, we aim at supporting all those addicts to addicts who can't afford complete treatment programmes because of high rehabilitation centre fees.
Contact your nearest Rehabilitation Centre to Get Your Loved zones Treated Well
Where do people go when they need to locate the best rehabilitation centres for alcohol treatment near them? While many places claim to offer help, how does a person know if those facilities are legitimate? And, how does one even determine in the first place if their loved one has a problem with alcohol or is simply someone who enjoys drinking socially? If you find yourself or someone you love struggling with alcohol addiction, then search for the best rehabilitation centre for alcohol near me in Faridabad; you'll get the details of the most trusted and reliable rehab facilities, the Sabrr Foundation.
We, being the best rehabilitation centre in Faridabad, are committed to providing clients with the most effective and affordable recovery programs available to any individual at any stage of addiction.
So, don't hesitate to reach out for help. Take your first step towards recovery by dialling 9911621414 or fill up the form.